Felina
I feel there is a great difference in my smile, now. I don't have to hide behind my hands. Dr. Netzley is very compassionate…who understood exactly what I had been through and what I wanted to achieve. The Sedation Dentistry is a state of just being calm…but when you come out of the appointment you look at what they have done and you're like wow! I don't remember that. I would definitely recommend Dr. Netzley; not only because of the Sedation Dentistry but… because of the treatment he gives his patients. If your scared to go to the dentist or putting it off or just thinking you can post-pone it, you really can't because your doing more damage than good.
Larry
I wanted something that could be done all at one time. It was so pleasant… I was very relaxed and calm even afterwards. I felt I was getting the personal attention from the dentist that I went to… see. When he is talking to me, it's in a language that I know… I appreciated that. He is a caring person, he is interested in his patients, and that makes you feel good. It was a very, very pleasant experience and I would recommend it.
Karen
I had gone to dentists and basically hopped out of the chair because I'm so sensitive. With dental work even the thought of it makes me nervous. Dr. Netzley was very good about… scheduling a consultation and asking me questions about my experiences with dentists and what I needed to have done. It was… a very good experience. I needed a lot of dental work. I knew I had to do something and so we… talked about all the issues I was feeling. He was a very reassuring, very intelligent, very dedicated dentist. I was just feeling very, very comfortable mentally and physically. It was exactly the way he had explained it. I was really amazed! I felt at ease and calm. I think the primary goal of Sedation Dentistry is helping people get… dental work done and do it in a way that they can relax … it's really a terrific option. For me, based on my past experiences sedation dentistry is just about the only way I can actually go to the dentist. It's unbelievable. I just really regret (waiting) twenty years that I haven't been able to… go to the dentist and have work done on my teeth. I recommend sedation dentistry to anybody that has a fear of going to the dentist. Dr. Netzley actually sits down with you and discusses your problems, takes pictures, examines your teeth but he doesn't actually start procedures until he knows what your mental disposition is. You should have seen my teeth before. I called him up that night. I said I can't believe it these are beautiful! The staff is very caring, soft spoken; they all have very gentle personalities. They are a very caring … staff. The equipment is state of the art. I took the pill an hour before my procedure. I was not feeling nervous. I sat down in the chair, they brought this big beautiful wool blanket and five hours later I was walking out of there. It was so non-traumatic. It was like a vague memory. It was a great experience; I wouldn't change a minute of it. It was perfect.
Robert
I… found him to be extremely helpful, his staff was extremely kind. What really caused me to go was the fact that I got an ear infection and my Doctor said that the infection was rare and might stem from my teeth. I was impressed by the fact the Dr. Netzley personally took interest and secondly that I could come in right away and talk to him if I had any questions. I could call him at home any time. He is very accessible. So that eliminated any fear. You basically need to get educated on what's going on and they were very good at explaining all the details. The staff was just very sweet, kind … and made everything a lot easier. They are a very caring group of people. My teeth not only look healthier but they look great now! I appreciate what he has done. It's made a difference in my health. My hearing came back. My ears are fine so I am very pleased.
Our practice accepts insurance from the following companies.

Careington
The Careington Dental Network is one of the fastest growing independently owned dental networks nationwide, providing our Fresno area patients with affordable dental care - without interfering with the dentist-patient relationship. More than 65,000 general dentists and specialists offer Careington's discount fee-for-service (POS) and PPO plans nationwide.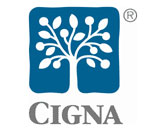 CIGNA
CIGNA offers a variety of dental plans and dental insurance to our Fresno area patients, including CIGNA Dental Care (DHMO), CIGNA Dental PPO or CIGNA Traditional.

Delta Dental
Delta Dental Plans Association is a not-for-profit organization with some for-profit affiliates as member companies. Through its 39 independent member companies, it offers national dental coverage to our Fresno dental patients - administering programs and reporting systems that provide employees and individuals with quality, cost-effective dental benefits and superior customer service.

Aetna
Aetna is a national leader of health and related benefits offering dental insurance to our Fresno patients, as well as health insurance, pharmacy, and life insurance products for individuals, medicare insurance and disability.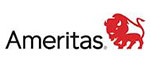 Ameritas Dental
At Ameritas Group, we put our customers first. That's why we're able to provide our Fresno patients and over 4.8 million other people with quality dental, vision and hearing care plans that fit their specific needs.
Natural looking false teeth
If you're interested in natural-looking false teeth, Fresno area dentures dentist William Netzley, D.D.S. has solutions. Our team uses modern materials and techniques to achieve the natural results you envision.
We'll evaluate your situation and create your personal treatment plan. You'll enjoy eating and smiling with your comfortable new dentures.
Dental phobia treatments to ease your fears
Fresno area dentist, Dr. William Netzley has extensive experience providing dental phobia treatments that help patients ease their dental anxiety. If fear of the dentist is keeping you from getting the quality dental care you need, we can help. You're not alone. Our trained team works with all kinds of anxiety and stress. We'll help you get the dental treatment you need in a way that makes you feel comfortable.
Relax with anxiety-free dentistry
Safe, anxiety-free dentistry with Fresno area dentist Dr. William Netzley means you can have dental treatments done quickly while you're lightly sedated, with little or no discomfort.
You no longer have to tolerate feeling uncomfortable, hiding your smile, or putting off dental work because of a busy schedule. You'll feel relaxed during your dental appointment, and relieved that your oral health is in good hands.
Whitening for brighter natural looking teeth
Would you like your smile to be a bit brighter than it is right now? We can make it happen at Fresno Dental Care, with professional tooth whitening for brighter natural looking teeth. Dr. William Netzley's Fresno, CA area office can effectively lighten your stained or discolored tooth enamel. Whiter teeth not only look great, they improve your self-confidence.
Cosmetic dentistry with natural results
Fresno area cosmetic dentistry at Fresno Dental Care can produce amazingly natural-looking results! You can have a bright, healthy new smile after just one or two sessions with William Netzley, D.D.S.. It's faster and more affordable than you may think.