Our practice accepts insurance from the following companies.

Delta Dental
Delta Dental Plans Association is a not-for-profit organization with some for-profit affiliates as member companies. Through its 39 independent member companies, it offers national dental coverage to our Milford dental patients - administering programs and reporting systems that provide employees and individuals with quality, cost-effective dental benefits and superior customer service.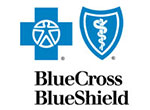 Blue Cross Blue Shield
Blue Cross and Blue Shield companies nationwide provide healthcare benefits to our Milford dental patients as well as across the country and around the world. With access to the care you need and when you need it - Blue Cross and Blue Shield policy holders can have peace of mind when at home or traveling abroad.
Your comfort is our first concern
Here at David M. Iadarola, DMD, your comfort is our number one priority. We will do our utmost to put you at ease and keep you feeling relaxed and secure. Under the experienced leadership of Dr. Xi Sun, our dedicated team of professionals is at your service to explain your treatment thoroughly and answer any questions you may have.
Safe, effective dental anesthesia
With dental anesthesia, Milford area dentist Xi Sun, D.M.D. you can have extensive dental treatments done during one appointment. You won't feel any discomfort during the procedure.
Your oral health is too important to put off. Feel free to talk to us about how dental anesthesia can make your life easier, and your teeth healthier.
General dentistry for all ages
Xi Sun, D.M.D., provides general dentistry for people of all ages. Dental health is important during your entire life. When your teeth are healthy, it follows that you will be healthier, and your quality of life increases. No matter what your age, David M. Iadarola, DMD is here to serve your dental needs in the Milford, Massachusetts area.
Natural looking false teeth
If you're interested in natural-looking false teeth, Milford area dentures dentist Xi Sun, D.M.D. has solutions. Our team uses modern materials and techniques to achieve the natural results you envision.
We'll evaluate your situation and create your personal treatment plan. You'll enjoy eating and smiling with your comfortable new dentures.
Variety of payment options available
There are a variety of payment options available to our valued patients. David M. Iadarola, DMD accepts debit cards, credit cards, checks and cash, and even offers convenient monthly payment plans for those who qualify. Call our Milford area dental office today to discuss the right financial options for you.