Liz
I just wanted to let you know how thrilled I am to have found your dental office. Everyone is extremely understanding and patience and it is very obvious that your client's needs are important. From the time spent on my consultation, to the binoculars, to finding me a "stuffed animal" in the middle of my session, everyone does what they can to make you comfortable.
For someone who suffers with anxiety and panic attacks, going to the dentist is especially difficult, since so many things about the process of getting your teeth fixed can trigger an attack. Anything from having a stranger too close to your face to just sitting at an angle in the chair can do it, (or the sound of the drill, the metal tools used, etc). Many dentists have just expected me to tough it out, with little or no understanding of what a panic attack is. This led to years of not going to a dentist except for emergencies. It wasn't a lack of knowledge of what would happen if I didn't go to the dentist, believe me, I got it. I am the one who went through painfully loosing teeth over the past twenty years. The pain was just easier to deal with that the thought of an attack.
Luckily, sedation dentistry is becoming more available for everyone, so others like me may not have to suffer the same fate.
I must say though, that knowing I could be sedated through the process is what got me in the door for the consultation, but is was everyone that worked with me that will keep me coming back and definitely recommending you to others.
Thank you so very much.
Dawn
I put off dental work for years because of fear. Thanks to you, all that has changed. You truly listened to me and helped me develop a plan that fit my needs. With sedation dentistry, I was able to get my smile back, and do it with comfort. Now going to the dentist is like visiting old friends. But best of all I don't have to cover my mouth with my hand anymore. My fear is gone, my confidence is back, and I can smile again!
Lois
You are the first dentist in my life to understand that I have a difficult mouth, and you've accommodated my needs without sacrificing my dignity. Your staff has treated me with respect and as a friend. I can't tell you how much that means to me- it has been a real factor in deciding to have dental work done.
Francis
You made going to the dentist something I look forward to doing. Thanks for all you time and patience. I look forward to seeing you again.
Audrey
Thank you for your kindness and caring while I was at my recent appointment. I walked out with more confidence in people and in myself.
Jennifer
I just wanted to say a big thank you. Thanks for being so caring and compassionate. I was terrified but you all helped calm me down and make me comfortable. I can't tell you what that means to me. I'm not scared of the dentist like I was before.
Chuck
I will never forget the compassion and care that you showed me that day when I was suffering with pain.
Diane
You gave me my smile back!
Our practice accepts insurance from the following companies.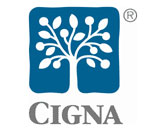 CIGNA
CIGNA offers a variety of dental plans and dental insurance to our Inver Grove Heights area patients, including CIGNA Dental Care (DHMO), CIGNA Dental PPO or CIGNA Traditional.

Delta Dental
Delta Dental Plans Association is a not-for-profit organization with some for-profit affiliates as member companies. Through its 39 independent member companies, it offers national dental coverage to our Inver Grove Heights dental patients - administering programs and reporting systems that provide employees and individuals with quality, cost-effective dental benefits and superior customer service.
Friendly, caring family dentistry
Friendly, caring family dentistry in the Inver Grove Heights, Minnesota area is available at Benke Dental Care. Our team strives to make you and your family feel comfortable during your appointment. Steven Benke, D.D.S. wants to help you and your family maintain your oral health now and for years to come. You'll love visiting our comfortable setting where personalized customer service still matters.
Beautiful cosmetic results
One of the first things people notice is your smile. All it takes is a single appointment or two with Inver Grove Heights area dentist Steven Benke, D.D.S., and you, too, can have the winning, healthy-looking smile you've always wanted. The beautiful cosmetic results you'll get from Benke Dental Care can be immediate and dramatic!
Pre-medication sedation dentistry
If you are quite anxious about visiting the dentist, Benke Dental Care offers pre-medication sedation to help you relax before you arrive for your appointment. Once you've arrived at our Inver Grove Heights area office, the full sedation medication will be administered, and you will wake up to the results you desired - relaxed and with little or no memory of the dental treatment itself.
Relax with nitrous oxide (laughing gas)
For your comfort and convenience, Steven Benke, D.D.S., may suggest you relax with nitrous oxide (laughing gas) during certain treatments. Offering general dentistry at his practice in the Inver Grove Heights, MN area, Dr. Benke offers a range of options to help you feel comfortable at the dentist.
Most insurance carriers accepted
We accept most insurance carriers. Please check with us prior to your appointment, but it's safe to say we likely accept the type of insurance you carry.
Inver Grove Heights area dentist Dr. Steven Benke and his knowledgeable staff can help answer any of your insurance questions. At Benke Dental Care we aim to maximize your insurance benefits and make any remaining balance easily affordable.